Windows 10 has experienced its fair share of issues recently Latest Windows 10 Update Problems and How to fix windows 10 update problems. According to a significant research released in June 2021 by Beyond Trust, the OS now has over 1000 security flaws that can be exploited by hackers. These include flaws like "PrintNightmare," which allows hackers to gain remote access to the operating system and install their own programs, as well as a flaw in Windows Hello, which combines facial recognition with biometric fingerprinting.
Why are we making this statement? Because it emphasizes how critical it is to keep Windows 10 up to date. Microsoft began patching several of these security flaws in the system in early July, so make sure you're up to current. The trouble is that Windows 10 updates sometimes cause difficulties of their own, so we're here to help you figure out what to do if Windows 10 updates cause more harm than good.
Fix windows 10 update problems
Problems: Taskbar and desktop icons not working | Printer problems
The monthly security patch (Patch Tuesday) for June may perform its job of tightening things up on the security front, but there's a price to pay, as is so often the case.
This time, a dysfunctional taskbar is a side effect of the necessary patch for many users. The icons in the taskbar and system tray (where the time is usually shown) are vanishing, according to users. Alternatively, they may show on top of the newly added news and weather widget.
The patch also causes printer problems, which could be related to the fact that it fixes a security flaw in the printer spooler.
There are a number remedies to this, including rolling back the update (for more information, scroll down to the "fixes" section).
The first is to make sure text scaling is set to "Recommended." To do so, right-click the desktop, select "Display settings," and then select whatever scaling is "Recommended" in the "Scale and layout" box (or 100 percent , if that fails).
To check whether that works, right-click your taskbar, go to "News and interests," and alter the settings there.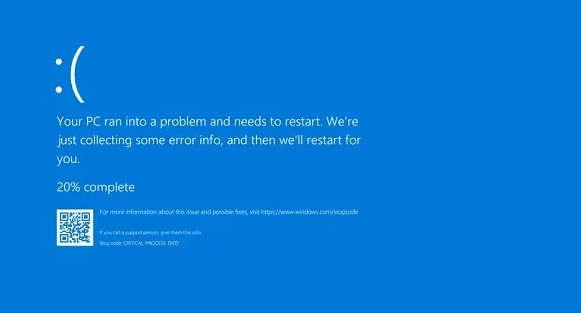 Microsoft frequently releases updates for numerous non-Microsoft drivers for your system, such as graphics drivers, motherboard networking drivers, and so on. As you may expect, this can result in additional update issues.
That's exactly what happened with AMD's recent SCSIAdapter driver. Users have reported BSOD crash issues and systems failing to boot since Microsoft automatically installed this driver in early May. (Those with X570 motherboards are particularly affected, according to the AMD subreddit.)
Instead of rolling back the update, consider obtaining and installing your AMD updates directly from the AMD website. Rather than relying on Windows, you should download drivers for chipsets, graphics cards, processors, and other hardware from the manufacturer's website.
Problems: BSOD | Printer problems
Windows updates have started all over again. After a very steady February, it appeared that Windows 10 had turned the corner, but the KB5000802 update — an automated security update – has been causing problems, so it's back to business.
When you try to use your printer, you can see a blue screen of death (BSOD) with the error code APC INDEX MISMATCH for win32kfull.sys.
It occurs primarily when using "Kyocera Universal Print Drivers," according to a post at Windows Central.
There are no known solutions, while Microsoft has stated that a fix is in the works. In the interim, the best thing to do if you're having this issue is to uninstall the update.