Microsoft has been changing and enhancing its approach to Windows license management. Many people don't know simple ways to find your original windows 10 product key. In this article, we'll go over all you need to know about retrieving keys, as well as more modern tactics to making the most of your licenses and what limits may apply depending on your license type.
Microsoft's licensing for Windows 10 now includes a "Digital Entitlement" feature, which links your Windows key to an ID produced based on your PC's hardware. When the 2016 Anniversary Update (1607) occurred, this entitlement was increased to become a "Digital License" because upgrading your hardware can create major changes.
This implies that your Windows 10 license is now linked to your Microsoft account, allowing you to activate a copy of the operating system by simply entering in with your online credentials. You shouldn't need to look for your original Windows 10 key if you have a newer Windows PC or already log in with your Microsoft account. In a moment, we'll go through that in further depth.
Other instances may need you to manually locate a Windows key saved in your UEFI/BIOS or prevent this key from being applied automatically during installation. Not to mention that non-OEM retail keys, as well as those supplied to people who received a free upgrade to Windows 10, are subject to various terms. In the worst-case situation, you could be looking for a license for a version of Windows that no longer works.
Windows 10 OEM keys VS Retail Key
OEM keys come pre-installed on a computer and cannot be transferred to another. When reinstalling Windows on a contemporary boxed PC, these should be automatically applied from your UEFI/BIOS, but you can also manually get them.
Retail keys can be acquired directly from Microsoft, Amazon, and other retailers; these can be transferred to another system and should happen automatically for a digital license, though you can also "uninstall" a Windows key from a specific PC.
How to check do I have a digital license?
Although your key isn't displayed here, the Windows 10 Settings app offers a page for displaying your activation information, including whether you have a digital license:
Follow this step > Update & Security > Activation.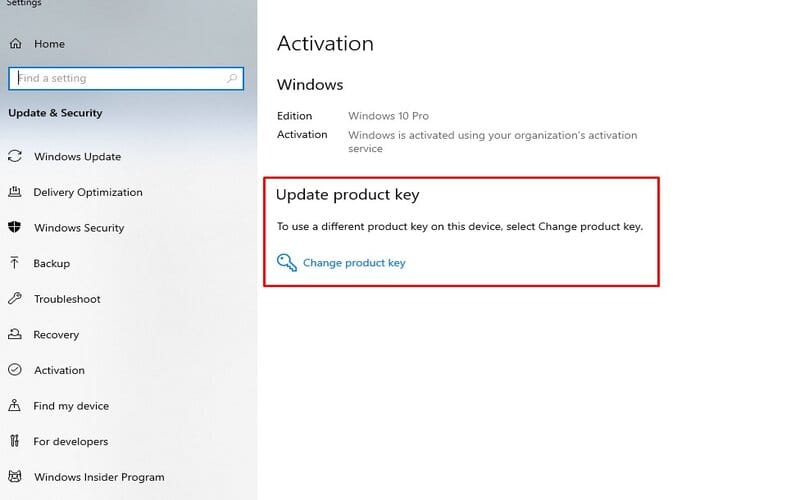 "Windows is activated with a digital license" or "Windows is activated with a digital license linked to your Microsoft account" should appear if you have a digital license.
By clicking "add a Microsoft Account" at the bottom of the same page and entering your login details, you can easily link a Microsoft account to a Windows license.
Find your key from inside Windows
The OEM key included in our system's UEFI/BIOS was displayed by typing the following lines into an admin Command Prompt or PowerShell. Despite having Windows 10 active, these commands returned no keys on the other two PCs we used for testing.
Find Windows keys By Third-party tools
We downloaded a number of tools that can extract retail keys from the Windows registry as well as UEFI/BIOS-bound keys. Some of the applications detected both the registry and the UEFI/BIOS keys in our tests, while others only found one or the other:
Nirsoft ProduKey – From our current copy of Windows, we were able to extract both the embedded OEM and retail keys. Many more apps, such as Microsoft Office and Adobe products, are also included (strangely, Internet Explorer was also included in our results, though no key was provided). ProduKey can load Windows keys from external sources/drives, just like some of the other utilities on this list.
ShowKey Plus – This tool discovered our retail and OEM keys, as well as the SOFTWARE hive file from another Windows installation.
Winkeyfinder – Found our retail key, but not the Dell UEFI OEM key.
The retail key was returned, but not the UEFI OEM key, by the Magical Jelly Bean KeyFinder. This program can also load registry keys from other drives with Windows systems (tools > Load Hive). Our Windows 10 Pro installation was labeled as Enterprise.