Google Doodles is the iconic look of Google's icon representing the concrete meaning of a specific event or famous person. Several times a year, Google releases some special mini games called doodle games. These games are a short, clever, and fun way to pass your free time. But sometimes you cannot get access to these short and funny games for various reasons. Are you wondering how to make Google doodle games unblocked to access these games? These reasons may be the main culprits behind blocked doodle games on your device.
Geo-restrictions.

 

Using Google-doodle blocker.

 

Disabled account syncing.

 
Methods to
Make Google Doodle Games Unblocked
?
You know why you get google doodle games blocked on your device. If you are unable to see the doodles or cannot access the doodle games currently, you can follow these troubleshooting methods to regain access; 
1. Bypassing Geo-Restrictions: 
Geo-restrictions keep you away from specific content or website. Geo-restrictions are applied when the contents or websites contain something against the policies of your region. But there are several methods to skip these restrictions:
Switch the Search Engine: You may not get access when google is blocked in your country. If so, you must switch the search engine and navigate to Google.com using a proxy or VPN on your device. This will allow you to access all the available doodle games on Google.
Use a VPN: A VPN will allow you to bypass various geo-restrictions and unblock websites and content blocked in your region. You can use either premium or free VPN services to do so, but the premium ones are always safe and secure. 
 Use a proxy server: A proxy server is a medium that establishes a connection between your device and the endpoint. The proxy servers can be helpful to you while accessing blocked content. You may find many free proxy servers, but sometime free ones may come with huge threats. 
2. Disabling the Doodle Blocker
The Doodle blocker extension or applications keeps you away from Google doodles and games. If so, disabling the blocker application or extensions will make them available again for you. 
3. Enable Google Account Syncing 
Disabled syncing may sometimes make google services unavailable, especially when using a smartphone. If the syncing is turned off, you won't even receive any email on your Gmail account. So, enabling the Google account syncing could make Google doodle games unblocked on your device. To do so, you need to navigate into the Google account setting of your smartphone.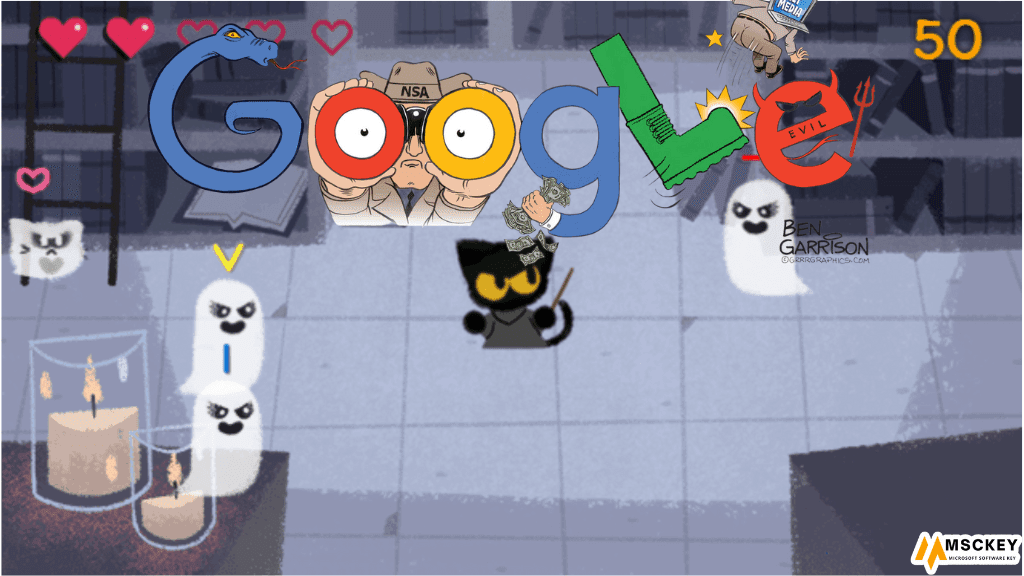 Where to Find All the Google Doodle Games?
Finding all the available Google doodle games is easy to crack; you need to navigate through this website and follow the gaming URLs to play your desired short game. 
Now, you've known about the reasons that make Google doodle inaccessible. The unblocking method will make you access the games again. That's all for today, have a great day. 
Editors Pick for You